Promoter Jobs: Make products shine
Promoter jobs are your stage to make products and brands shine. As a company ambassador, you work at various locations such as trade fairs, shopping centers or events and present products in their best light. No matter whether you want to work full-time, part-time or as a student – we have the right promoter jobs for you.
Become part of our network and discover exciting promoter jobs. DEKRA connects you with companies that share your passion.
When you search for a job via DEKRA, you benefit from::
Time-saving search: Find varied and exciting promoter jobs quickly.
Diverse indus­tries: Discover promoter jobs in various indus­tries and companies.
Reputable partner­ships: Rely on DEKRA to bring you together with reputable companies.
100% DEKRA quality: As a DEKRA subsi­diary, we focus on the event and logistics industry.
Are you ready to put products in the spotlight?
As a promoter, you are the ambassador for products and brands. You inspire customers with your presen­tation, convey infor­mation and help market products successfully. From product presen­ta­tions to product sampling campaigns – you create unfor­gettable experi­ences.
The tasks in promoter jobs vary depending on the product and client:
Product presen­tation: Present products and convince potential customers.
Customer inter­action: Answer questions and provide excellent customer service.
Promotion campaigns: Distribute product samples and create purchase incen­tives.
Brand Ambassador: Represent the brand and its values in the best light.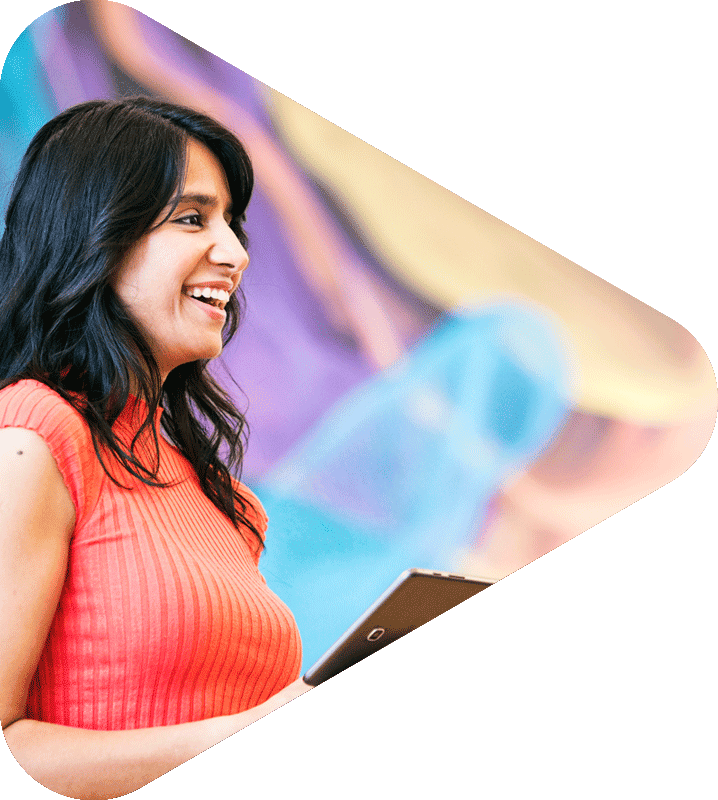 Promoter Jobs: Requi­re­ments for successful perfor­mance
Promoter jobs require special qualities in order to optimally represent the brands. As a promoter you
are expected to:
Confi­dence: Present products with confi­dence and charisma.
Commu­ni­cation talent: Persuasive commu­ni­cation to address and convince customers.
Positive charisma: Radiate enthu­siasm and motivate customers.
Teamwork skills: Work well with others to achieve common goals.
Flexi­bility: Adapt to different situa­tions and products.
To ensure an optimal presen­tation, it is important to thoroughly familiarize yourself with the company's products and values.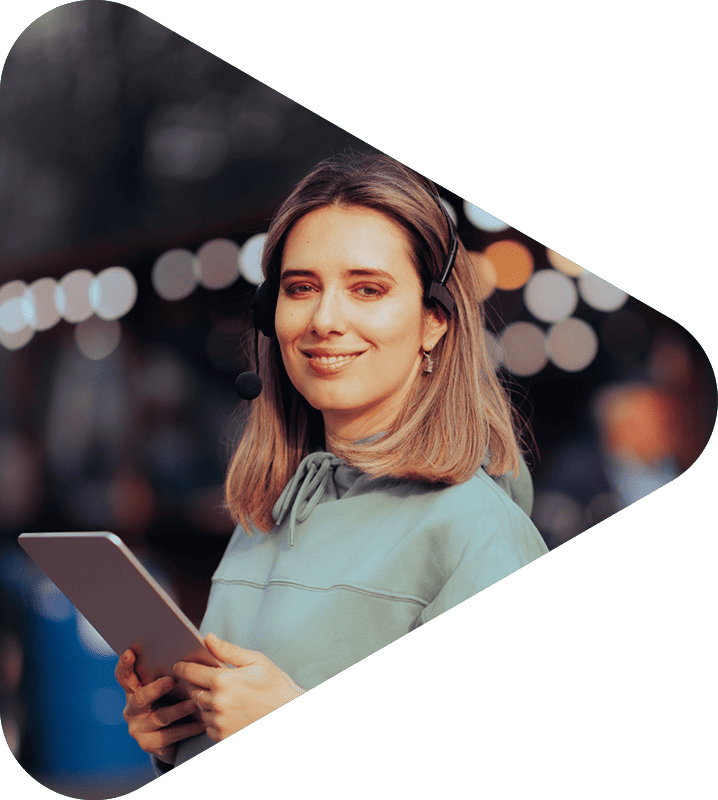 Prepare for successful promoter jobs with DEKRA
DEKRA helps you prepare as best as possible for promoter jobs. As a member of our candidate pool, you stay up to date. We bring you together with the right companies and enable successful placement.
Become part of the DEKRA ELS candidate pool for promoter jobs.
Our strength lies in the area of events and logistics. We don't just connect people, but qualified talents with estab­lished companies.
Through our database you will be the first to find out about suitable promoter jobs that match your skills. We match your quali­fi­ca­tions with the requi­re­ments of the company in order to create ideal working condi­tions.
We prepare you optimally for promoter jobs through special training courses led by experi­enced team leaders. Whether you want to work full-time, part-time or as a student – we are your partner.
Alter­na­tively, you can always take a look at our job market. Here we keep you up to date on current promoter job offers.
Promotion Bewerbung
Bewerben Sie sich und werden Sie Teil unseres Netzwerkes.
What's next?
Appli­cation process
1.
Appli­cation via the contact form
2.
DEKRA ELS
verifi­cation
We are at your side as a career partner
Your advan­tages
Good promotion oppor­tu­nities
That's how it works!
Simply apply for a suitable job offer or write to us perso­nally so that we can find something suitable for you.
Let´s work together!
You might also be interested in
Our jobs in different areas
Job market
You can find jobs
in various
indus­tries in
our job market.
Event
Jobs
Varied and exciting
jobs in the event
sector
Student Jobs
Suitable job offers
for students
during their
Studies
Promoter
Jobs
Quickly find varied
and exciting promoter
jobs
Our employers
Jobs at many well-known customer companies are waiting for you!